Racism is a B!tch
Support The Counter-Narrative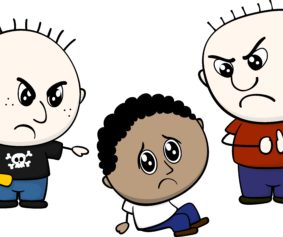 Racism is a bitch. Don't trust her. Racism is not the innocent daughter of Mother Nature or even human nature, which some people might have you believe. She is the bastard child of fear and greed. Her existence is not formed out of simple misunderstandings or a lack of communication. She is not created out of people simply not getting along across difference.
She designed social constructs like race for the purpose of domination and power distribution. It is because of her design that we will not defeat her by appeals to the good nature of humankind, nor will she die from benign neglect. To root her out we need constructs and systems that target the roots of her design and snatch them out with the full force of all those who have suffered and died at her hands.
She is not innocent. Let's not handle her with kid gloves or attempts to seduce her with our good nature. Let's not bow and scrape and make attempts at trying to prove that we are worthy… She knows all too well our value, perhaps more than we do. Racism can never be innocent. Don't let her fool you. Don't be fooled into thinking that if you could just get her to understand you then things would be better.
DISCLAIMER: No Racist were harmed during the making of this post.
Comments
comments
Posted by Rasheem on Thursday, May 25th, 2017 @ 6:42PM
Categories: Race
Tags: race, racism