The Power of Choice
Support The Counter-Narrative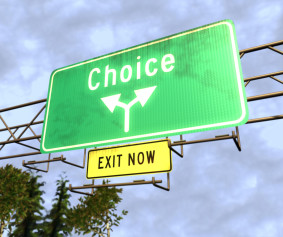 All people are capable of following the path of continual improvement through consistent reflection and self-evaluation. One of the most frightening and liberating things to discover is that no one has more control over your success than you.  No one, not your parents, manager, friends, family, politicians, no other person determines your faith.  We each get to choose. We choose our thoughts, our words, and our actions. Every day we choose how we show up in the world. Our circumstances do not choose, our environment does not choose and our past does not get a say in how we demonstrate the truth of who we are.   This is a powerful yet humbling state of mind. Each individual must take 100% absolute responsibilities for ALL actions or lack thereof and their results. With that type of mindset it is difficult to really see barriers as any type of final conclusion.  The only barriers are those that we accept and put there ourselves. This calls on us to cultivate discipline and confidence.
  I remember in my past feeling great pain at the birthing of a desire or dream. As the desire grew the pain grew.  The pain came as a result of thinking the desire too big or too unattainable for me. So I would shy away from dreaming really big and without really realizing it I began to set and put limitations on myself.
Share with us:
What do you choose today? Then share with us to find out what they choose for themselves.
Comments
comments
Posted by Rasheem on Monday, October 6th, 2014 @ 8:07AM
Categories: Latest Post, Uncategorized
Tags: Choice, focus, self-help, success